Brian and his Team
We are passionate storytellers and content creators. Every business has a story to tell. We create the voice of these brands with photo and video content creation for digital and traditional channels.
We speak your language and we know that photography and videography doesn't stand alone. It is tied to traditional, digital, web and social media marketing. It is related to graphic design, typesetting, the UI/UX of your website, and may end up on your Kickstarter campaign, email campaign, or the cover of your book or magazine. Every client and every application is unique. Always keeping the end product in sight is how we customize content creation for you!
We shoot for social. Our comprehensive 1, 2, and 3-day shoots for social media are packaged to give our clients up to 365 days worth of photo and video content. These intense shoots are typically a combination of creative product and lifestyle shots designed and curated to give our clients the quality and quantity that a year's worth of social media content creation demands.
From full-blown, multi-day commercial photo and video productions with large crews to basic single-photographer half-day shoots, we have the experience, equipment, and expertise to handle your visual content creation needs. In addition to creative and technical camera work, we can produce, direct, source talent (human and animal!), find props, and provide ancillary crew such as hair, makeup, and wardrobe stylists.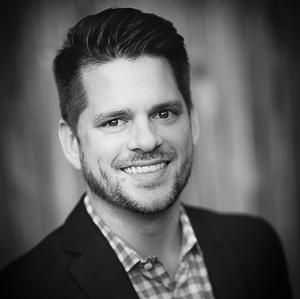 Producer, Creative Director, Photographer, Certified Drone Pilot, PPA Member
Brian has produced and photographed more than 1000 projects in 25 states and 10 countries since 2002. He has won multiple awards from the Florida Museum of Photographic Arts and has been showcased on Oprah, Dr. Oz, HGTV, and Good Morning America.
His work has been published in multiple books and magazines including The Business of Photography, Professional Photographer, Town & Country, People, and The Washington Post.
Director, Cinematographer, Writer, Certified Drone Pilot, WEVA Member
Sky has directed and shot more than 1000 projects since 1998. He has a Bachelor of Arts in Motion Picture Technology from UCF. Several of his films and scripts have been selected by Central Florida Film Festival, Florida Film Festival, and American Zoetrope.
He has been the Vice President of Professional Videographers of Central Florida and an adjunct professor in Film and Video Production.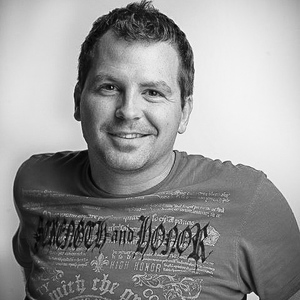 Photographer
Troy has been a professional photographer since 2003, the year he joined Brian's team. He has photographed hundreds of assignments all over the country, and he has been involved in the photography industry as an image editor.
Photo Retoucher
Rooz joined our team in 2006 as an image editor and retoucher and has since edited more than one million images for hundreds of clients!
In addition to photo retouching, he has developed a well-rounded career as a photographer and designer.
Photographer, Videographer, Certified Drone Pilot
We are very fortunate to have the talented John as a recent addition to our team. Since 2013, he has been involved in photography projects including National Geographic and Advanced Lighting Workshops.